Manufacturing the Toughest Agriculture Tractors With New-Age Technology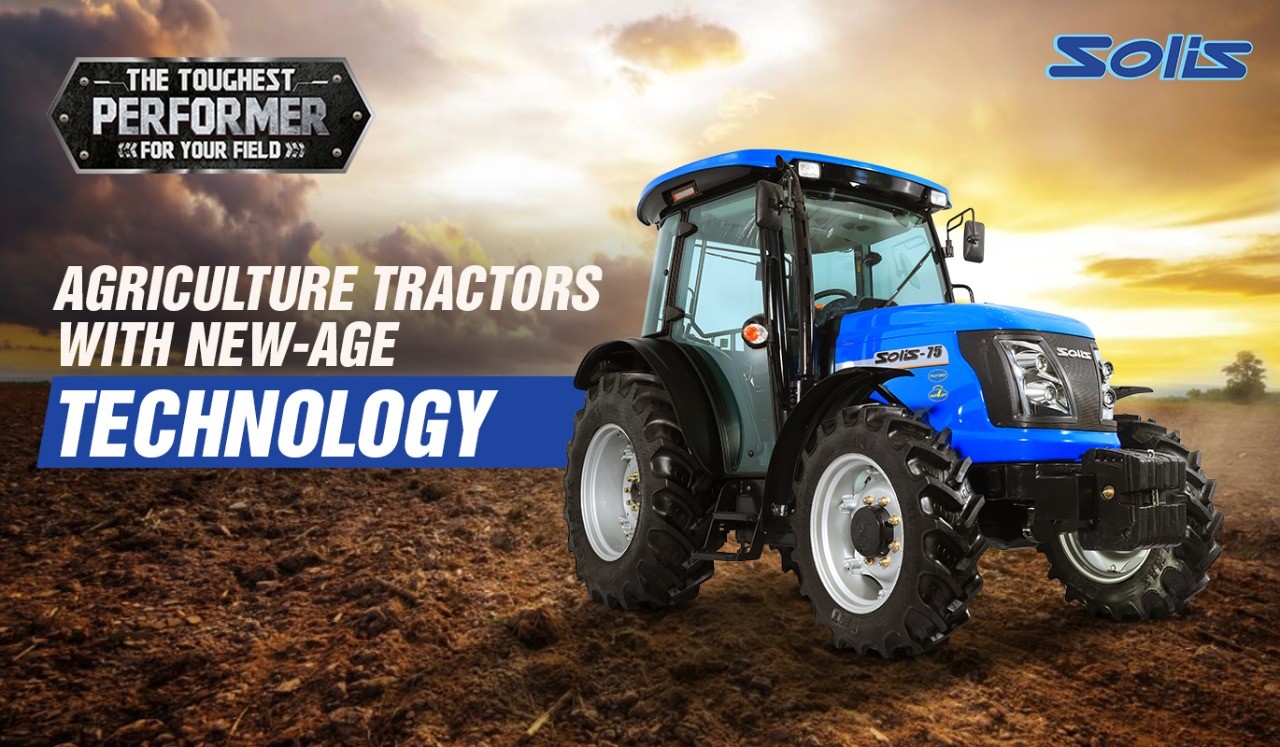 International tractors limited is one of the largest tractor manufacturing companies producing innovation-led tractors to ease complex farming tasks. Solis from the ITL is among the top 6 tractor manufacturing companies globally. Solis is known for its comprehensive range of toughest tractors, rugged body, and powerful performance. It has a sturdy presence in more than 130 countries and serves effortlessly for the good of farmers.
What sets Solis apart is its high-tech approach to agriculture. They are transforming farming with advanced technology that is helping to ease complicated tasks. Solis tractors are committed to delivering power-packed performance every time. Its efficient features allow them to glide smoothly in any terrain. They help farmers in tilling or plowing and helping them lift and pull heavy materials to mow and brush away the snow. Solis tractor, a multitasker, has to invest, and there are many benefits to take away with it.
The characteristics that made Solis stand out as the best agriculture tractor
There are multiple ranges of agriculture tractors available in the market, but Solis is the appropriate best one. Well, Its dynamic structure and new-age Agri technology make it happen. Solis offers the top cost-efficient compact tractors that can become the best mate for your farms. Its toughest structure is built to conquer any challenge in the field.
* Accomplished to outshine in all kinds of terrain.
Its advanced engine and tough body help to work efficiently in any terrain without any disruption. Solis tractors also contain the ability to work in any soil. Sometimes in muddy or rocky soil, the situation becomes complex for the farmers, disrupting the planned schedule. But with Solis tractors, this problem will no longer stay with you. Its body structure and adequate traction can move smoothly across the land and eases your task. Its 4*4 drive feature helps all four tires hold the land's perfect grip.
* Quality over Quantity
Solis tractors are engineered to deliver the best value to the customers. They give several more benefits than just work on a farm. Solis has designed varieties of ranges to handle any hindrance. Solis compact agriculture tractors are made to work on small to big farms. They are compact to even work in private lawns and can excel on a farm too. They are a solid example of state-of-the-art technology, ready to take new-age farming to a whole other level.
* Matchless versatility
Solis tractors are supremely productive and economical to a consumer. They can carry out any tasks which your farming chore list has. Their versatility and compactness help them be the best companion for you, easing your task efficiently. They can master any task, be it mowing, plowing, tilling, and brushing the snow, cutting hay, lifting heavy material, digging, or gardening. The tractors are masters of all types of farming chores that deliver fuel efficiency with affordability.
Solis compact utility tractors can handle multiple tasks. Its smooth mowing technique makes it easier for you to mow the grass on your private lawn or farm. Its compactness makes it work in narrow places and results in a smooth field without any rough patches. Its unique hydraulic system helps in dragging and moving items quickly. Besides this, Solis utility tractors can also make digging easy and be your best snow removal machine. Adding a snowblower to the three-point hitch or the loader on it can brush away your worries in the snow season. Lastly, it is also suitable for gardening, attach a tiller to it, and it is all set to make your garden more beautiful.
After all of this information, there arises a question about which utility tractor suits your requirements best?
Here is the answer. You can go for Solis tractor review to choose the best one because buying a tractor is an investment, and you must know all the features beforehand. Here, helping you with some facts to understand before when purchasing a tractor.
Sometimes, there are minor differences between the tractor models we pay no heed to, but it is imperative to understand those differences.  Compact and utility tractors have different HPs, ranging from 50 to 100 HP and 20 to 50 HP, respectively. Also, they come in different sizes and frames for various purposes. One can have the feature of plowing and tilling, or the other can quickly move or lift a weight. So, it is essential to know before making any decision.
While opting for a utility tractor, choosing the appropriate equipment is also necessary and can make your investment fruitful. Go for a demo to better understand the efficiency of the tractor. It always helps to choose the best one out. If you choose wisely, you can have more benefits than told. A perfect model and the right equipment can become a robot for all types of farming chores.
With a perfect combination, you can enjoy farming without any backaches or stress. With a Solis tractor, you get the opportunity of multitasking with the best-advanced technology, and the toughest can also make you reach the heights with its new-age ergonomics.